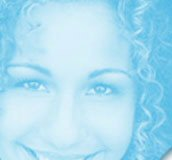 Ivette to Perform in "Yo Soy Latina"
Ivette will be performing in a fully professional production at the Crossroads Theater in New Brunswick, NJ. The show, Yo Soy Latina, opens on February 10, 2006 and will run through February 19, 2006. The ensemble play challenges a group of diverse Latina women to examine their identity and their connection in the contemporary American landscape.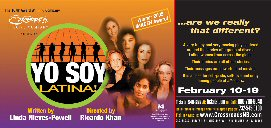 For additional info visit the Crossroads website www.CrossroadsNB.com or contact the box office at 732-545-8100.
Wendy's Advertisements
Ivette is being featured in a national print and billboard campaign for the fast food chain, Wendy's. Her picture in Wendy's advertisement for the "Ivette Burger" currently appears on the back cover of the November 23rd issue of Entertainment Weekly.
Join the Mailing List
Sign up for the mailing list to receive occasional emails with Ivette related news, website announcements and alerts about upcoming shows and appearances. To join, submit your contact information using our online Subscription Form and tell us how we can reach you.
Broadway Show!
Ivette made her Broadway debut as the understudy in the hit comedy, Latinologues. She is excited to have been a part of the production, which ran at the Helen Hayes Theater on West 44th Street in New York City. For additional information on Latinologues, visit the show's official website www.Latinologues.net.
Listen to the Song Clips
We've added some song clips that showcase Ivette's vocal talent. Click the links below to hear the audio files:
Listen to Ivette sing "Starting Here, Starting Now"
Listen to Ivette sing "What'll I Do"
Robitussin Commercial
Ivette has been featured in a number of television commercials. She is currently appearing in two Robitussin Cold & Flu commercials airing nationally.
Chasing Papi
Ivette made her feature film debut in the comedy, Chasing Papi. The movie depicts the comic adventures of three women who discover that they are dating the same man. The film, which features Roselyn Sanchez, Sophia Vergara, Jaci Valasquez and Eduardo Verastegui opened in theaters on April 16, 2003. If you missed Chasing Papi in theaters, the film is available for rental or purchase on VHS home video and DVD.