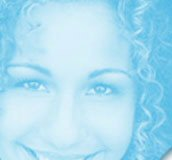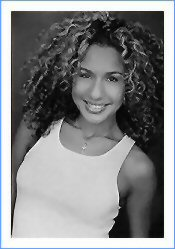 Stats
Birthdate: 09/15/76
Height: 5'7″
Weight: 125
Hair: Brown
Eyes: Brown
Vocal Range:
Mezzo Soprano
Education:
BFA Dance – Marymount Manhattan College
Ivette Maritza Sosa was born on September 15, 1976 in Edison, NJ. She began dancing at age 3 and has always had a passion for musical theater. She has performed in numerous regional theater productions including Will Rodgers Follies, Fiddler on the Roof, Godspell, The Robber Bridegroom, and Funny Girl. She co-wrote and starred in three cabaret shows in New York City and has performed at the famed La Scalla Opera House in Milan, Italy. Ivette had her sights set on making it to Broadway and actually had an offer to join the Broadway cast of Rent when she got the news that she had been selected as a member of the 5 girl Popstars group, Eden's Crush.
Ivette decided to put her acting career on hold and give the music business a try. Eden's Crush produced a #1 single Get Over Yourself and their debut album Popstars was certified Gold. The group toured with NSync and Jessica Simpson while dazzling fans at concerts and radio appearances across the country.
Although extremely popular, Eden's Crush parted ways in early 2002 because of a lack of label support. Ivette said of the break up "Eden's Crush was a great learning experience. There is a time and a place for everything."
Ivette has refocused her energies on acting post Eden's Crush. Her television credits include appearances on Even Stevens, Sabrina the Teenage Witch as well as numerous television commercials and music videos. She appeared in a featured role in the 20th Century Fox motion picture Chasing Papi, performed in an original one-woman show she wrote entitled, Confessions of a Former Pop Star, and is currently working as an understudy with the Broadway cast of Latinologues. Ivette is also pursuing various other theater, television and film projects.