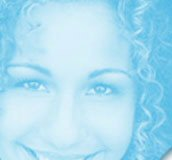 Pop Star Chronicles: Edison's Ivette Sosa tells all in her new show
what is a first copy rolex
'Confessions of a Former Pop Star'
Published in the Home News Tribune 12/19/03
Edison native Ivette Sosa is back on stage in a one-woman play
By CHRIS JORDAN
Pulse Writer
Edison's Ivette Sosa would like to make one thing clear. Even though she's starring in a one-woman play, and the word "confessions" is in the title, the evening is not going to be full of someone, certainly not Sosa, complaining.
"Whenever there's a one-women show, people always assume that there's going to be bitching about something," Sosa said. "This show is about my journey, and the process is done with loving eyes, with a lot of positivity."
Sosa is the former member of the group Eden's Crush, the made-for-TV music idols generated on the WB TV show "Popstars" a few years back. Her new musical, in which she's the writer and star, is "Confessions of a Former Pop Star."
The play is based on the whirlwind the talented actress, singer and writer found herself caught in upon auditioning for "Popstars."
"I wouldn't trade the chain of events for anything," Sosa said. "I learned so much about the music business — the dos and don'ts — so if it happens again, I'll know what to do. I had a great time — I wouldn't trade that for the world."
Eden's Crush's first single, "Get Over Yourself," reached the top spot on the pop charts and the group's album debuted at No. 6. The band performed on numerous radio concerts and toured with 'N Sync and Jessica Simpson. (No, Sosa never saw Simpson partaking in Chicken of the Sea backstage).
However, things went south when the band's record label, London-Sire, folded in December 2001, and the group broke up soon after.
While the whole experience was a positive one for Sosa, certainly her time as a "Popstar" has given her a new perspective on the reality TV phenomenon.
"In my opinion, a lot of people on shows like 'Survivor' are actors trying to get ahead," Sosa said. "I feel honestly that if you're trying to be a true artists and you want to pursue acting, I don't think this is the way. They have a way of taking off and leaving you there."
"I'm not making fun of it, because I did it as well."
Sosa was already an accomplished performer before her "Popstars" foray, having appeared in New York theater and Italy's famed La Scala Opera House, where she was in "West Side Story," the first American musical production ever staged there.
Since "Popstars," Sosa was in a feature comedy, "Chasing Papi," with Roselyn Sanchez, Sophia Vergara and Jaci Valasquez; an episode of the Disney Channel's sitcom "Even Stevens;" and two Pontiac Vibe commercials.
Yes, Sosa keeps in contact with the other former members of Eden's Crush, and she stays in touch with her Eden's Crush fans, who still contact her on a regular basis.
"It sounds cheesy," said the upbeat Sosa, "but I love my fans, honestly!"
Credit: Chris Jordan, Homes News Tribune